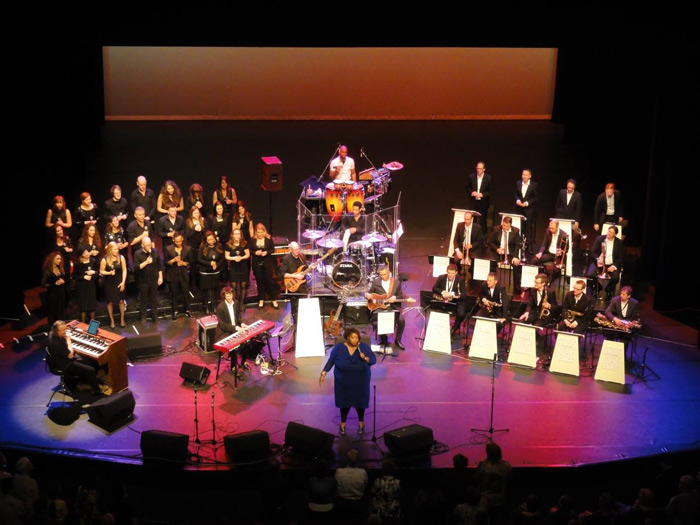 Op 13 april 2014 hebben we een optreden gegeven samen met Gospel Boulevard en Shirma Rouse!
Een bijzonder voorrecht om wederom met een fantastische zangeres de bühne te betreden en onvervalste bigband blackgospel te laten horen. Ditmaal in het Chassé theater in Breda.
Jammer genoeg zijn er geen 'officiële' opnamen van dit concert, dus je had er echt gewoon bij moeten zijn. Om toch een indruk te krijgen is het zeker de moeite waard onderstaande video te bekijken!
Hou onze website in de gaten, want wie weet gaan we dit nog eens dunnetjes overdoen!
////////////////
April 13, 2014 was the day we performed with Gospel Boulevard and Shirma Rouse!
It was a privilege to went on stage and perform 'our' bigband blackgospel music with this amazing singer! We performed in the Chassé theatre in Breda.
Unfortunately no official recordings were made, so you really got to be there. If you like a little impression of this gig take a minute and watch the video below.
Please, check our website for update, because we might perform this concert once again.