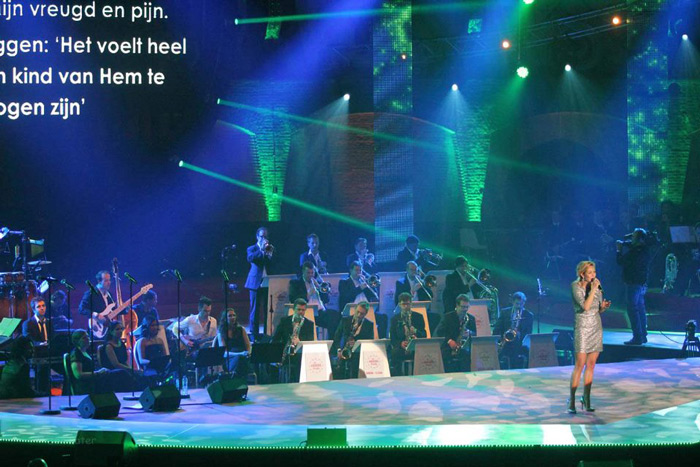 Speciaal voor het 125 jarig bestaan van het Leger des Heils in Nederland is Bigband The Convocation gevraagd om een televisie show muzikaal te omlijsten (i.c.m. strijkers) en om het afsluitende feest deels te begeleiden.
Een eer om te doen en met veel plezier hebben we hier natuurlijk ja op gezegd! Tijdens de TV show werden bekende songfestival liedjes gezongen door (oud) cliënten van het leger. Na het bekendmaken van de winner zijn we doorgegaan in de 'afterparty' waar we o.a. de bekende zangere DO hebben begeleid met een van haar hits.
In onderstaande video is 1 lied hiervan te bekijken en te beluisteren. Opgenomen in de gashouder in Amsterdam!
/////////////
To celebrate the 125 th anniversary of the Dutch division of The Salvation Army, Bigband The Convocation was asked to perform on their television show (incl. strings) and the afterparty.
It was an honour to be part of this and of course we said Yes to this opportunity. During the television show well-known songs of the national songfestival were performed by (former) clients of The Salvation Army. After this we went straight on to the afterparty where we performed a couple of songs with the famous dutch singer DO.
You can listen/see one of this songs in the video below. It was recorded in the "gashouder" in Amsterdam.